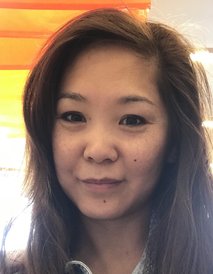 Data Scientist
Department of Archaeology
MAPSS Research Group
Main Focus
Being a trained drone pilot, she surveyed numerous archaeological sites in Mongolia, including Khitan settlements, Xiongu burial grounds, khirigsuurs and documented ongoing excavations.  
As a Data Scientist, her main interest is Artificial Intelligence and Computer Vision. She is specialised in Object Detection, Image Recognition and usage of Convolutional Neural Networks. Her Machine Learning model given ortho photos of bronze age cemetery was able to detect images of burial mounds.
Curriculum Vitae
Amina Jambajantsan is a Data Scientist with a background in GIS and specialised in Mongolian Archaeology. She finished her MSc in Russian Language and Literature focusing on anthropology of Siberia and the northern regions of Russia. Her interdisciplinary PhD research gives a complex view of Medieval (12th – 15th centuries) burials on the territory on Mongolia according to written sources and archaeological excavations.


Publications
Ember- és állatáldozatok a középkori (13–15. századi) mongol társadalomban
Távol-keleti
Tanulmányok 2014/1-2: 193-221
Csiky, G ; Erdenebold, L ; Harmath, A ; Jambajantsan, A D ; Szilágyi, Zs ; Tolnai, K
Khi-Land Project, Mongol-Magyar régészeti kutatások
Budapest, Magyarország : MTA BTK Régészeti Intézet (2017) , 31 p.
Csiky, G ; Erdenebold, L ; Harmath, A ; Jambajantsan, A D ; Szilágyi, Zs ; Tolnai, K
Khi-Land Project, Régészeti program és kutatás a mongóliai Khar bukó balga területén
MAGYAR RÉGÉSZET : 2 Paper: csiky-tolnai_h17ny , 8 p. (2017)
Gergely Csiky; L Erdenebold ; András Harmath ; Amina D. Jambajantsan ; Zsolt Szilágyi ; Katalin
Tolnai
THE KHI-LAND PROJECT: An archaeological programme and research in the area of Khar Bush
Balgas, Mongolia
HUNGARIAN ARCHAEOLOGY: Summer Paper: Csiky-Tolnai%20E17NY (2017)